An innovative startup
made in Apulia
The first Southern Italian organization focused on 3D medical services
Qura is an innovative startup using the most advanced medical 3D printing technology to produce high-quality patient-specific anatomical replicas for clinical, educational and research purposes.
3D printing is one of today's most promising technologies in the medical field. We want to contribute as much as possible to its availability for both established and innovative applications.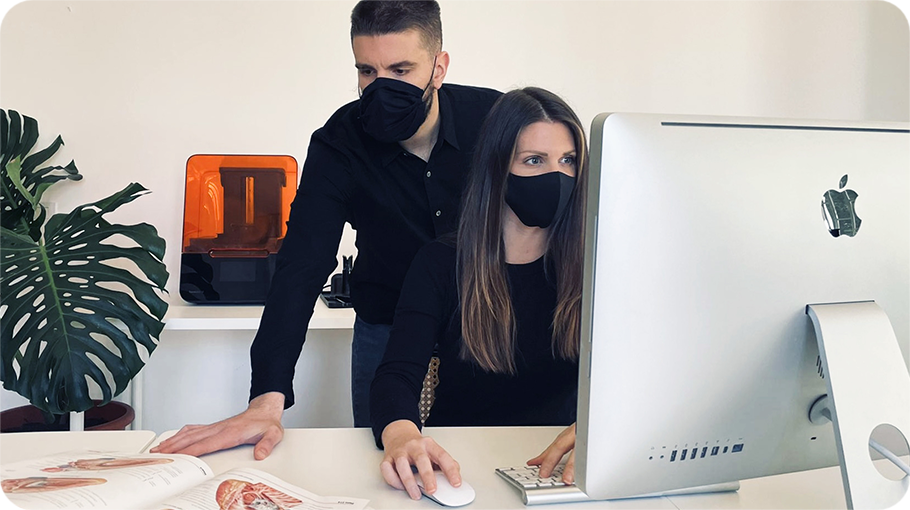 COMPANY
A revolutionary idea, 3D technology accessible to everyone
Qura was born in 2020 from the collaboration between two siblings from Apulia, winners of the "PIN - Pugliesi Innovativi" grant.
Alessandra Elia, creator and project executor, is a Materialise Mimics® certified user and is currently pursuing a degree in Medicine at the University of Bari.
Francesco Elia, scientific project officer, is a biotechnologist and PhD biologist.
This revolutionary project, originated from a diverse blend of skills, aims at making some of the most advanced medical technologies available to everyone.
Thanks to Qura medical 3D imaging and printing are now available to scientific and lay audiences. We hope that this platform will also help draw attention to the severity of cardiovascular diseases and encourage research on innovative and more advanced procedures to cure them.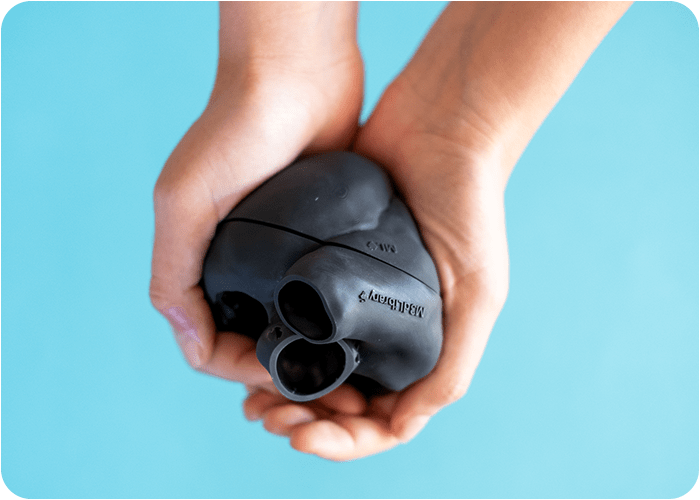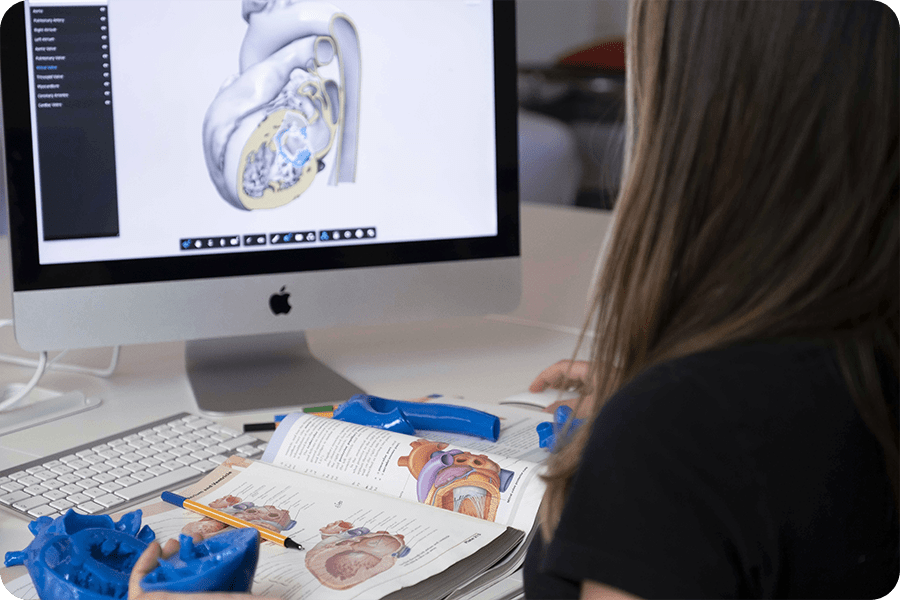 M3d Library® - 3D biomodels for medical training
The M3d Library® project, winner of the PIN grant (regione.puglia.it), was born of the necessity to solve a major problem for Italian medical students.
Since decades, cadaver dissection for educational purposes has been banned in our country due to ethical reasons. As a consequence, most students complete their study curriculum without having ever examined real human anatomy and surgical residents have limited training opportunities.
Despite recent extraordinary advancements in virtual reality, teaching and training on physical models still have a major impact on the education of future doctors.
M3d Library® aims at overcoming this hurdle using highly innovative technology and offering a new training platform keeping up with the latest innovations in the medical field.
Iscriviti alla newsletter per ricevere aggiornamenti !
It has survived not only five centuries, but also the leap into electronic typesetting, remaining essentially unchanged. It was popularised in the 1960s with the release of Letraset sheets containing